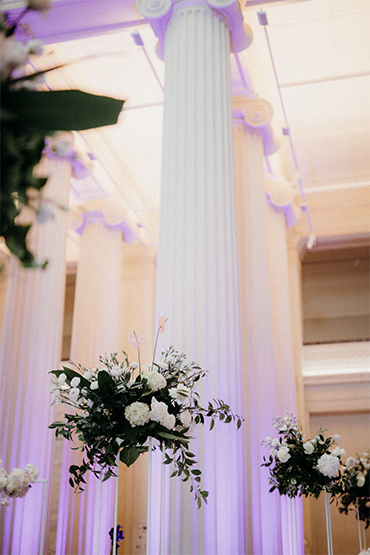 a touch of punk…floral sculptures sit amongst a strong purple-lit background, forming a striking contrast to the ceremony, filled with pretty pinks. we're into it.
super-refined, almost giving a grunge, modern silhouette…and with all these delicate elements, paired with purple lighting, there's mystic in the air and it's pretty special…
- kelly karam, director and visionary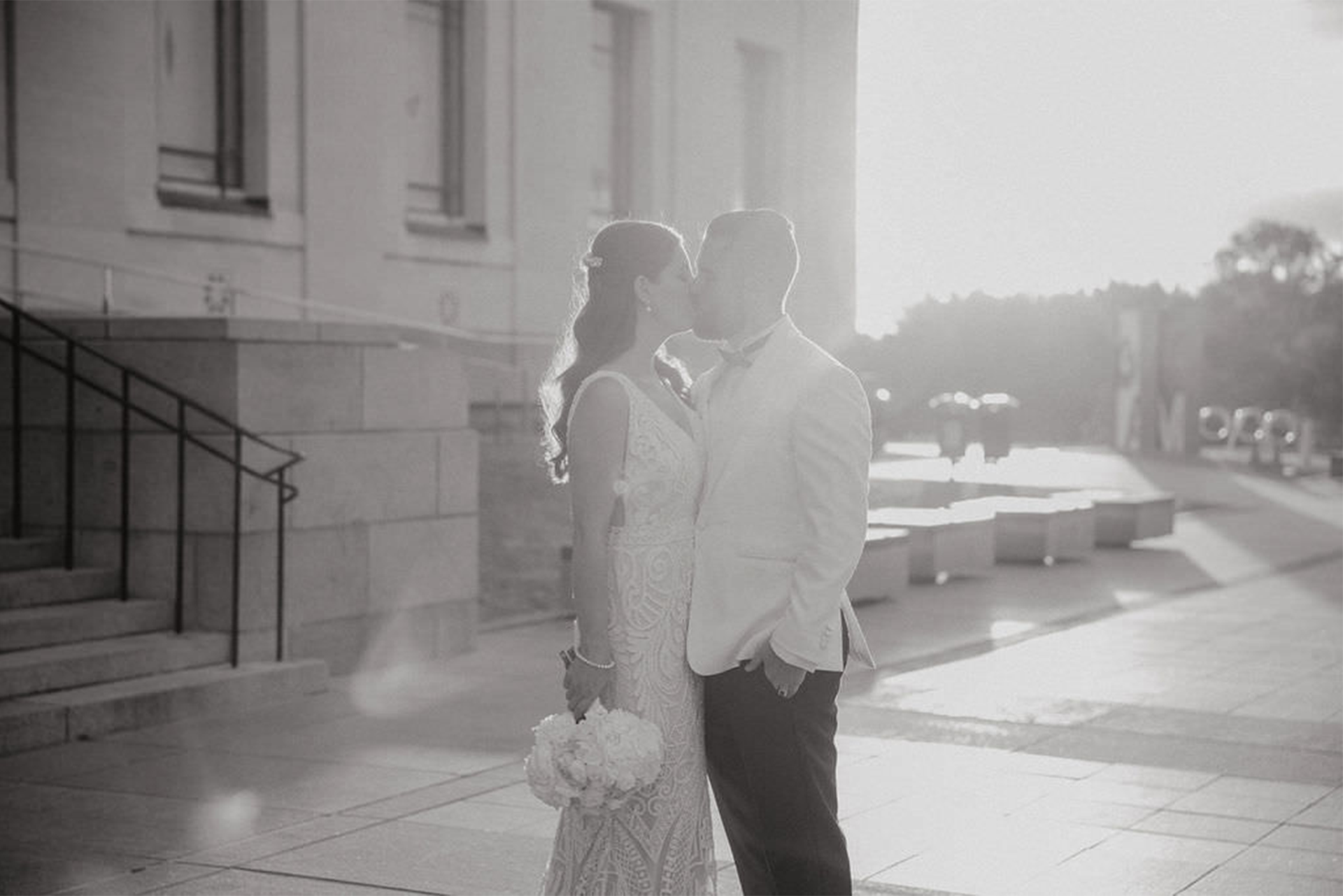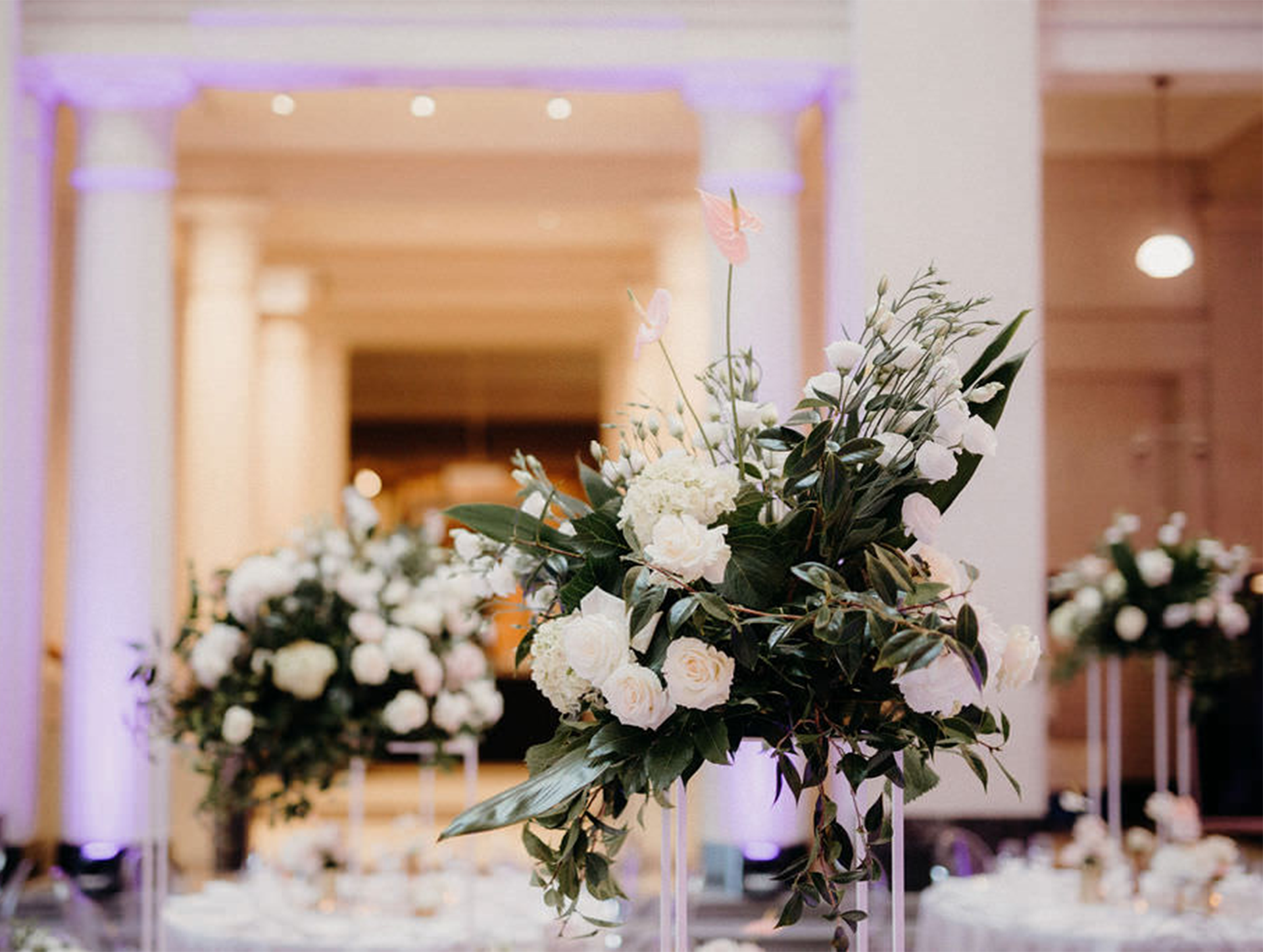 real love, real weddings. scroll to explore.